A Look at Data Breach Insurance from Another Angle
August 30, 2016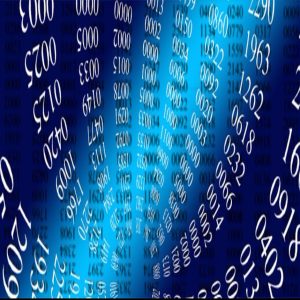 Let's look at a data breach insurance from a different angle. Most cyber insurance policies have multiple coverage parts.
Network Security provides coverage for a failure to protect your data.
Privacy Liability covers a failure to protect information such as Personally Identifiable Information (PII) and Personal Health Information (PHI). When handling PII and PHI, there are many exposures to consider. If you answer YES to any of the following questions, you have an exposure.
1. Do you handle confidential information?
Employee information
Confidential client information including personal and corporate
2. Is the confidential information stored on any of these?
Computers / lap tops / mobile devices
Paper files
3. Do you have a website?
What content is stored on the website?
Can employees or a third party update content from the website, such as blogs, pictures or comments?
How can a data breach occur?
Internally, including employees and vendors:
a. Malicious – stealing information (ie. card skimming) – over 35% of breaches occur from this
b. Negligence – lost devices, incompetence, mistakes
c. Vendor Contracts – what is the indemnification in the contract?
Externally – hackers, organized crime
a. Stealing information
b. Sending viruses / malicious code
c. Disruption of business – vandalism
What Our Privacy & Security Policy from Russell Bond Can Include
Network Security: coverage for failure of the insured to protect their computer systems from viruses, malicious code, malware attacks. This includes forensic costs, public relations, and lost income.
Privacy Event: coverage for a failure to protect confidential information (PII, PHI). Most states (47) have privacy laws in place, not to mention the numerous federal laws and regulatory actions.
First Party Coverage: covers costs for Breach & Legal Consultation, Forensic Investigation, Public Relations Services, Notification, ID and Credit Monitoring, Lost Electronic Data.
What Does a Data Breach Look Like?
An auto dealer recently was the victim of a data breach that impacted 535 records. The total cost to the auto dealer? $100,000!!
After a claim submission to the insurance company → Selects experts → Investigates → Notification preparation (what laws need to be complied with and how) → Notification → Resolution.
Here at Scalzo, Zogby & Wittig, we turn to the people at Russell Bond who specialize in Privacy & Security insurance coverage for our business clients. They know the ins and outs of each policy form and have access to the leading markets in the industry.
So if you answered "Yes" to any of the three questions above, give us a call and we'll help you evaluate your risk and secure coverage at the best possible price.
Until next time,
Your SZW Team
Other SZW posts of interest on cyber security:
Warning: Your Business Information is Vulnerable to Attack
Cyber Liability Insurance for Your Business
Your Business's Data Protection and Cyber Risk
What is Your Risk of a Cyber Attack?
Scalzo, Zogby & Wittig, Inc. is your New Hartford area independent insurance agent. Call us for a quote on insurance for your home, car, business, or life at 315.792.0000. Or request a quote here.