3 Scams to Avoid: Your Grandson's In Jail, Cheap Rental Cars & Auto Warranties
July 27, 2021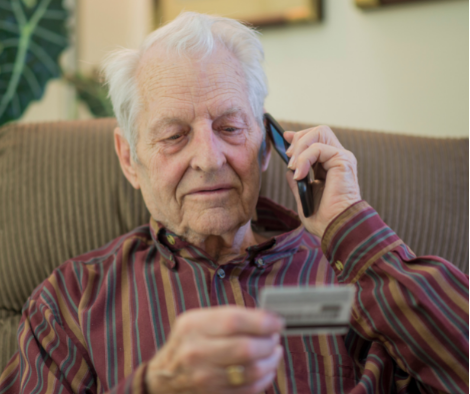 The web as we know it was invented for sharing. It started in academia as a way for researchers to communicate with each other. To share information, stories, and entertainment.
But then came the criminals. Such is the absurdity of life. Always a bad side to useful innovation.
So we checked with the Federal Trade Commission for information on common scams in 2021. Here are a few colleagues, clients, and friends have experienced recently. And how you can avoid getting taken.
Scam #1: Your Family Member is In Trouble
Have you gotten that desperate email or phone call about a family member in trouble? Relatives are frantic that their loved one is in a jam. And they're desperate for help.
A typical situation is the family member is in another country and was arrested. He needs $500 for bail or he'll stay in jail. The scammer tries to scare you into sending money right away. The key is that there is a "rush" need for the money.
So resist the urge to act immediately. Call the loved one who might be in trouble. (Be aware that the scammer will probably ask you not to call anyone.) And never send cash, gift cards, cryptocurrency, or money transfers. You won't get your money back.
Scam #2: Rental Car Deals
One of the downsides of vacationers on the move in 2021 is that it's difficult to rent a car. Because of the shutdown last year, availability is at an unprecedented low. And prices are high.
Which creates an opportunity for scammers who pose as rental car companies. They set up their own websites. They create fake customer service numbers. They look legit. But when they ask you to pre-pay for the rental with a gift card or prepaid debit card, you know they're not on the up and up.
So research the rental car company in Google. Add to your search the words "scam," "complaint," or "review" to see if there are reports of fraud. And pay with a credit card. You can dispute credit card charges, but gift card and debit card money can be lost like cash.
Scam #3: Auto Warranty Robocalls
You get a recorded message from the "Vehicle Service Department." It's about your vehicle warranty. They talk about all of the notices they've already sent you. There's a factory cutoff and you must respond now or they will soon close your file. They'll ask you to press a number if you're interested or another number if you're not.
The best advice here is to hang up. Don't engage with the company by pressing any numbers on your phone. You can report the call to the folks at www.DoNotCall.gov.
How to Report Fraud
These are 3 of the scams people we know have experienced recently. And most often, "family emergency" and the "auto warranty." We know of people who have given up answering their phone because these are so prevalent…and annoying!!
So don't be afraid to report a fraud to the Federal Trade Commission. Your report is shared with law enforcement and used to bring cases against fraudsters. Note, however, that the FTC will not respond to your specific case. It's the sharing of the information that's so important to law enforcement's investigations.
So for these three scams, hang up on two of them and don't do business with rental car companies you're unsure of. Keep your money and use it for a fun summer vacation!!
Until next time,
Your SZW Team
SZW Insurance is your Utica area Trusted Choice™ independent insurance agent. Call us for a quote on insurance for your home, car, business, or life at 315.792.0000. Or request a quote here. In Westchester County call Zak Scalzo at 914.246.0315 or email at zaks@szwinsurance.com.