Special Insurance for Business
January 17, 2023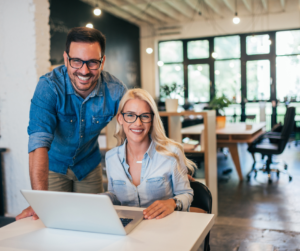 Business owners face many risks and hazards. These include loss of property, business liability, and loss of income. That's why a Business Owners Policy (BOP) is so important in providing the insurance protection retailers and professionals need to manage their risk.
It comes in a package that includes property, liability, and loss of income. And optional coverages that consider your unique situation.
For example, if you own the building you do business in, a major fire or windstorm could be devastating. A BOP policy will cover your buildings and completed additions, fixtures, including outdoor fixtures, permanently installed machinery and equipment.
Building coverage also includes personal property in apartments, rooms, or common areas furnished by you as a landlord. And your personal property used to maintain or service the buildings and structures.
The BOP includes your business personal property such as inventory, equipment, and supplies. These could be damaged or destroyed in a fire or stolen in a break in.
Lawsuits are another major risk business owners face. That's where your BOP's business liability comes in. Lots can happen that can cause a business to be sued. A customer can trip and fall on the premises. Or their property could be damaged during the course of your business. A defective product could cause injury.
And loss of income and extra expense is a risk that isn't usually top of mind for most business owners. But the fact is, if you are closed down due to a covered loss, you will most likely suffer a loss of income. This is especially true of a retail store.
So broadly speaking, while the damage to your property is being repaired, your BOP will pay for that loss of income. And extra expense if you can stay in operation but have to rent another location.
There are also coverages that you can add to your basic BOP. For example, optional coverages may include data breach and professional liability.
Recently we offered four major articles in our blog on cyber crime. Cyber security has become a major concern. So we highly recommend that you take a look at these and call us with questions. Or for a quote.
Here are the articles in order:
Cybercrime Worries for Small & Midsize Businesses in 2022
Start Your Business Cyber Security Program Today
You Just Discovered a Cyber Attack! What Now?
Active Cyber Insurance Protection
Professional Liability, also called Errors and Omissions Insurance (E&O), is recommended if you provide a professional service and regularly give advice to clients. Call us with questions about this and for a quote.
Scalzo, Zogby & Wittig, Inc. is a strong advocate for local business here in the Utica area. And we have been offering Business Owners Policies in our community for over 30 years. From professional offices to retail stores, we are here for you when it comes to your insurance protection.
So give us a call. We'll talk about the right coverages for your unique business. And since we're independent agents, we'll shop our over 20 insurance carriers for the best price.
And to the Utica area, we encourage everyone to support our community and do business locally.
Until next time,
Your SZW Team
PS The above is a general discussion of insurance for business. Please consult the actual policy for coverages that apply to you.
SZW Insurance is your Utica area Trusted Choice™ independent insurance agent. Call us for a quote on insurance for your home, car, business, or life at 315.792.0000. Or request a quote here.