Shrubs Are Covered. And so is…
March 19, 2019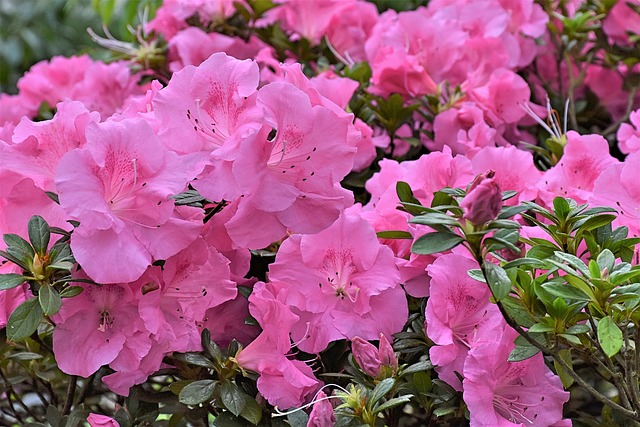 A few months ago we posted an article about what's not covered on your homeowners insurance policy. We advised as to ways to get coverage for excluded perils such as flood, earthquake, and power failure. But what about coverages buried down into the policy that you probably don't know about?
Debris Removal
If, for example, your home is hit by a fire, your policy will not only pay for what was damaged but will also pay to remove debris of damaged property. The amount of coverage is included in the limit for the home. If the amount payable is more than the coverage on the home then an additional 5% of the limit will be available for debris removal expense.
Removal of trees that fall as a result of a covered peril will also be paid up to $500 per occurrence (not per tree). The thing to remember here is that debris removal pays only after a covered loss.
Reasonable Repairs
If you've suffered a covered loss and you need to make immediate repairs to prevent further damage, your policy will pay. For example, a car veers off the road and strikes your house. You can call a contractor to immediately make minor repairs to close off the house from the outside. This coverage does not increase your limit of liability for the covered property.
Trees, Shrubs, and Other Plants
This coverage includes lawns and responds to loss caused by: fire or lightning, explosion, riot or civil commotion, aircraft, vehicles not owned or operated by a resident of the residence premises, vandalism or malicious mischief, or theft.
Some of the common perils that cause damage here would be lightning, vehicles, or vandalism. The coverage amount will not exceed 5% of the limit of liability that applies to the dwelling for all trees, shrubs, plants, and lawns nor more than $500 for any one tree, shrub, or plant. Obviously, anything grown commercially for business purposes is excluded.
Property Removed
If you must remove covered property to protect it when your premises is endangered by a peril insured against, say a fire, the property is covered while removed for direct loss by any cause. This coverage lasts for 30 days.
Credit Card, Fund Transfer Card, Forgery and Counterfeit Money
The coverage amount here is $500. It pays for the legal obligation of any insured to pay because of theft or unauthorized use of credit cards or fund transfer cards issued to or registered in any insured's name.
For coverage to apply, the theft must be perpetrated by someone outside of your household. That person also can't have been entrusted with the card. Plus, all terms and conditions of the card must have been complied with.
There is also coverage for loss caused by forgery or alteration of any check or negotiable instrument. And for the acceptance in good faith of counterfeit U.S. or Canadian paper currency.
Collapse
Certain causes of collapse are covered on your homeowners insurance policy. They are hidden decay; hidden bird, insect or vermin damage; weight of contents, equipment, animals, or people; weight of precipitation which collects on the roof; and defective material or methods during alteration, construction, remodeling or renovation.
Shrubs Are Covered
So it turns out that if a vehicle veers off the road and destroys your front yard shrubbery, you have coverage on your homeowners insurance up to $500. And if you accept counterfeit money, you can get reimbursement up to $500.
Please note that this article summarizes additional coverages and does not represent the actual policy. Any claims will be settled based on your particular homeowners insurance contract.
Any questions on these coverages or anything else about your homeowners insurance, give us a call. Or if we don't carry your policy now, we can offer you a money-saving quote. We're at 315.792.0000 and ready to serve you.
Until next time,
Your SZW Team
SZW Insurance is your Utica area Trusted Choice™ independent insurance agent. Call us for a quote on insurance for your home, car, business, or life at 315.792.0000. Or request a quote here.