Scalzo, Zogby & Wittig Now Offers Farm Insurance
July 15, 2019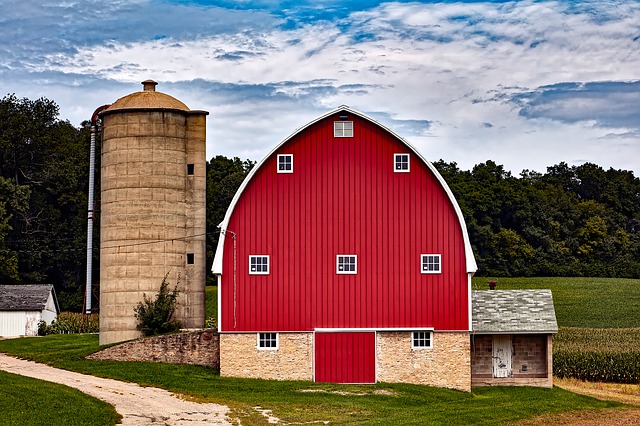 Farming is a driving force in our local economy and Oneida, Madison, and Herkimer Counties are truly proud of their agricultural heritage. There's the great tradition of dairy farming. And more recently farm-to-table local meats, grains, and vegetables offered at restaurants, schools, and farmers markets.
The New York State Agricultural District Profile of January 1, 2019 lists 1705 farms in the tri-counties with a total of 379,951 acres farmed or cropped. In 2017 total farm sales in just Oneida County was $133 million.
Our principals at Scalzo, Zogby & Wittig, Inc., Gary Scalzo and Steve Zogby, have specialized in insurance and risk management for over 30 years. Included in their portfolio of business clients are several farm owners.
So we thought we'd outline some of the coverages we offer our farm clients. But first, here is a list of the types of farm insurance we write:
Dairy
Beef
Pig
Crop
Fruit/Orchards
Horse
Market Vegetables
Nursery Plants/Flowers/Trees
Poultry
Hobby
Fish
Grape
Farm Insurance Protects You from Property Loss and Liability Lawsuits
Our farm insurance policies can protect your farm dwellings, farm liability, garage structures, barns, silos, equipment, residence and personal property.
1. Farm Property Coverages
Livestock at a Maximum of $10,000 Per Animal
Cattle: Beef/Dairy
Horse
Llama
Ostrich
Alpaca
Deer
Elk
Agricultural Equipment
Agricultural equipment includes mobile equipment used for farming or maintenance of the property. (Recreational vehicles, dirt bikes, 3 or 4 wheelers, and snowmobiles not eligible in this program. But, we can easily provide coverage separately.)
Commercial & Miscellaneous Equipment
Some of the commercial equipment that can be covered include:
Golf Carts
Horse Carriages/Wagons/Buggies
Horse Tack
Small Computers
Contractors Tools and Equipment
Signs
Physicians and Surgeons Equipment
Photography Equipment
2. Farm Liability Coverages
Premises and Operations Liability includes bodily injury and property damage claims made against you for injuring someone or damaging their property.
Products liability responds if you're sued because your product injures another person. This could be your milk, meat, or vegetables. You also get Medical Payments for injuries to others on or off your premises.
We also recommend a Farm Personal Umbrella Liability policy for our farm clients. You can get up to $5 million of excess coverage over and above your underlying Liability coverages.
Farm Insurance from People You Trust
The thing our clients tell us is that they appreciate our local, face-to-face service. You, too, will get to know Donna Moulton, our farm insurance specialist, and claims manager, Cathy LeTray.
Central New York is a close knit community and our business clients are like family to us. And that includes the farmers who are so important to our local economy. So, if you're a farm owner call us today and we'll analyze your risk and recommend the right insurance protection.
Call Donna Moulton at 315.272.1385 or email her at donnam@szwinsurance.com. She'll evaluate your farm and make sure you get the protection you need at a price you can afford.
We look forward to speaking with you and answering all your questions about farm insurance.
Until next time,
Your SZW Team
SZW Insurance is your Utica area Trusted Choice™ independent insurance agent. Call us for a quote on insurance for your home, car, business, or life at 315.792.0000. Or request a quote here.