Parents Can Lower the Risk for Teen Drivers in the Mohawk Valley
April 16, 2019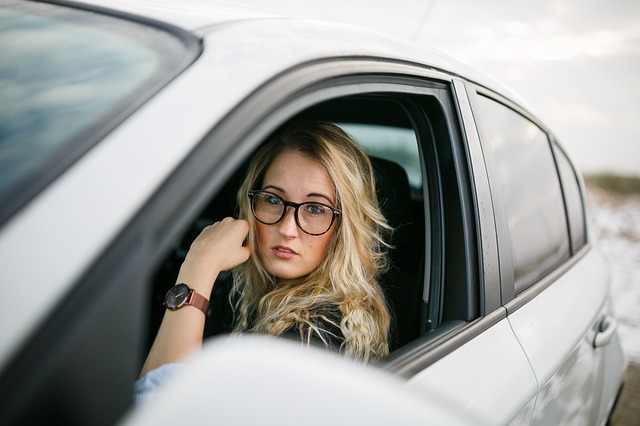 If you have a teen driver in the family, he or she is more likely to be in a car accident than other drivers. The New York Department of Health says, "Motor vehicle crashes are the leading cause of unintentional deaths and hospitalizations for teens age 16 to 17 in New York State."
Why? Teens tend to underestimate or not even recognize dangerous situations due to their inexperience. They tend to drive more often at night and/or without seat belts. And they take risks when driving.
When it comes to fatal crashes, the leading causes are speed, inexperience, distracted driving, and driving while drowsy or impaired. When you add other teens in the car to the mix, it makes for extremely hazardous driving.
Risks Lowered by Half with Parental Involvement
We highly recommend you take a look at the New York State Department of Motor Vehicles, "The Parent's Guild to Teen Driving." It turns out that more parent involvement profoundly reduces the chance your teen will be involved in an accident.
A study cited in the Parent's Guide showed that, "…teens who described their parents as authoritative (highly supportive and involved, set rules, and monitor) reported fewer risky driving behaviors and half the crash risk in the last year as teens who described their parents as less involved."
Some things parents should know about their kids' thought process when it comes to driving are:
While 60% of teens believe inexperience influences safety, only 15% consider themselves inexperienced!
Only 25% of teens view cell phone use while driving as very dangerous.
10% of teens view peer passengers as potentially dangerous.
There are more surprising stats in the Guide. We think it's an advantage for parents to approach their teen's driving lessons with some knowledge as to where their teens are coming from when it comes to driving a car.
Parents, Be the Scapegoat
The Guide also recommends parents let their teens know they are there for help and support. Kids need to save face with their friends, so parents should be happy being the scapegoat. Let kids say to their friends that you are unreasonable, that you are totally to blame for not letting them use the car.
Let your teen's friends know you are tough on the rules. And develop a texting code word so your kids can get in touch with you during dangerous situations. Then pick up your kids and be easy on them by waiting for them to explain the situation.
The Parent's Guide even has a parent-teen driving contract you and your son or daughter can sign with the rules spelled out for all to see. Again, we highly recommend you take a look at this short guide before your son or daughter gets their permit. Getting into their heads and understanding how they think goes a long way to keeping them safe.
For many teens, a driver's license is the first sign of adulthood. But more importantly in your young driver's mind, it's probably their first taste of real freedom. Driving around town by yourself or with friends, it's cool to do what you want when you want. We all remember that feeling as kids.
Upshot: we've handled too many accidents involving teens. Studies are proving that the more involved you are with setting the rules and teaching good driving habits, the safer your kids are. So let's do it.
Your SZW Team
SZW Insurance is your Utica area Trusted Choice™ independent insurance agent. Call us for a quote on insurance for your home, car, business, or life at 315.792.0000. Or request a quote here.