Last Minute Cyber Shopping Tips
December 10, 2019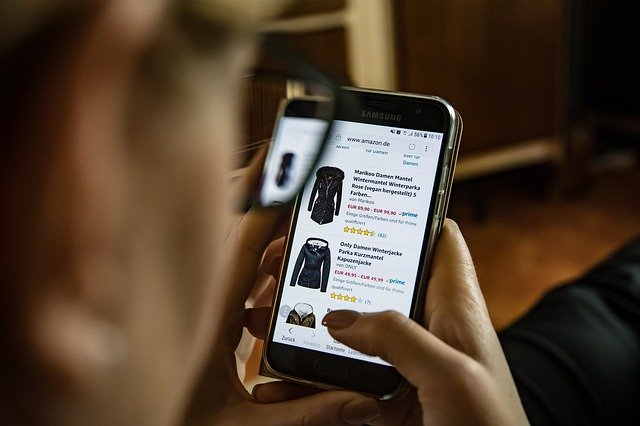 We're betting that many in the Mohawk Valley are still getting their last minute cyber shopping done. But in the haste of the Christmas deadline, we urge you not to get careless. We checked with the Better Business Bureau (BBB) to get advice on the risks of online shopping. Take a look below for ways to keep safe online.
How To Shop Safely Online
Be careful of false advertising and phony websites. If the price on a website seems too good to be true, it probably is. Along these lines, keep an eye on the website's URL. Make sure it isn't a "lookalike" website instead of a trusted retailer. The site should have a phone number and legitimate contact information. And the spelling of the name should be correct instead of a derivative of a legit site.
Secure web addresses begin with HTTPS:// and not just HTTP://. Notice the "S" in the first example. You don't want to put your credit card info on a non-secure website.
Make sure your antivirus software is current. You will be warned about non-secure websites and it will keep your personal info safe.
Check prices on other online retailers to be sure you actually are getting the "best price."
Remember your rewards and loyalty points. Now's a great time to use them.
Don't use debit cards online. Use your credit card to get protection from questionable charges that may crop up on your bill. Debit cards don't offer the same protections as credit cards.
Be careful of unsolicited emails, texts, or calls. These can be phishing scams asking you to click because of a problem with delivery or a free gift. If the emails are unfamiliar, don't click.
Read the fine print, especially in holiday deals. Know whether items can be returned and how much it costs to return them. Some items aren't returnable, so know what you're getting before you buy.
If you think you've found a scam online or are a victim of one, you can report it to the Better Business Bureau at their ScamTracker.
And what about the packages that arrive at your doorstep? How do you protect them from getting stolen off your front porch? We published an article about this last year. Take a look and you'll find tips on delivery tracking, Amazon locker, work addresses and more.
The upshot here is that one of the best ways to monitor your packages is neighborhood watch. Alert your neighbors to the deliveries so they keep an eye out for you. And you do the same for them. Package thieves will think twice if neighbors come outside and watch them walking up the front walk.
So enjoy your "travels" shopping online for family and friends. But be careful out there!
Until next time,
Your SZW Team
SZW Insurance is your Utica area Trusted Choice™ independent insurance agent. Call us for a quote on insurance for your home, car, business, or life at 315.792.0000. Or request a quote here. In Westchester County call Zak Scalzo at 914.246.0315 or email at zaks@szwinsurance.com.