A Very Merry Utica MHA Christmas
December 17, 2019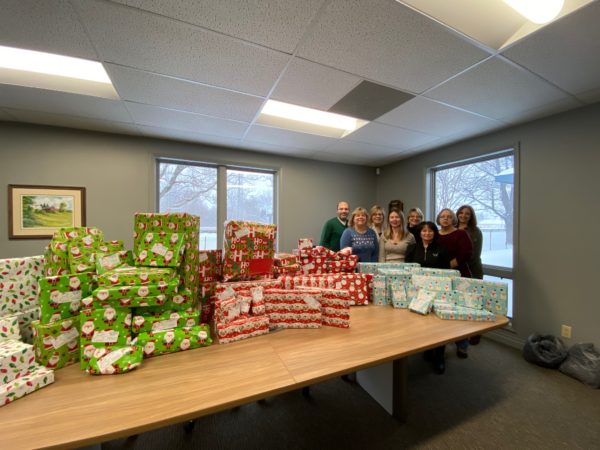 Every year at Christmastime, we get to know some special families. We're introduced to them through the good people at the Utica Municipal Housing Authority (MHA). We'll tell you about them in a minute, but first…
Did you know the Utica MHA is one of the first housing authorities in the United States? Established in 1937, its mission is to provide safe, clean, and affordable housing. At the same time, it promotes self-sufficiency and upward mobility.
And here at Scalzo, Zogby & Wittig we appreciate all that they do. Which brings us to our Christmas at the MHA.
During the year, everyone contributes $5 per month to our Casual Day Project. In return, we get to "dress down" on Fridays. At Christmas, we take all the money raised and buy presents for deserving families at MHA.
Before we shopped, we turned to Shelley Penge, Director of Finance at MHA who's in charge of the drive. She introduced us to our two sponsored families.
By the way, out of 56 families who needed help this year, Shelley and her colleagues found sponsors for all them. Great job Shelley!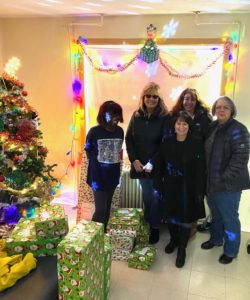 Here's how our coordinator, Claims Manager Cathy LeTray, described it this year:
"We selected two families. A single mom with a little girl and a foster mother with 3 boys.
"It was another great year working with MHA. This year Shelley said they had 56 families nominated and all 56 families were adopted. I have never met a nicer group of people. They really care about those that live there.
"There are always a few joyful tears when someone comes back to tell about the delivery they made. I can't put into words the happiness I feel on these delivery days. It's not just for those receiving the gifts but for the employees that get to deliver them. They are as excited as the people who get the gifts.
I wish someone would do a story on them. They are an amazing group of people and I am thrilled to work with them again. Can't wait until next year!"
Thanks, Shelley and everyone at MHA!
We are truly grateful to the Utica Municipal Housing Authority. They provide us such a wonderful opportunity to spread Christmas cheer. And we had a ball! It's really true, giving is so much more fun than receiving.
So it's with joy and gratitude that we wish the Mohawk Valley a Very Merry Christmas and Happy Hanukkah.
Until next time,
Your SZW Team
SZW Insurance is your Utica area Trusted Choice™ independent insurance agent. Call us for a quote on insurance for your home, car, business, or life at 315.792.0000. Or request a quote here. In Westchester County call Zak Scalzo at 914.246.0315 or email at zaks@szwinsurance.com.