Is Your Backyard Playground Safe? 10 Tips to Prevent Injuries
June 4, 2019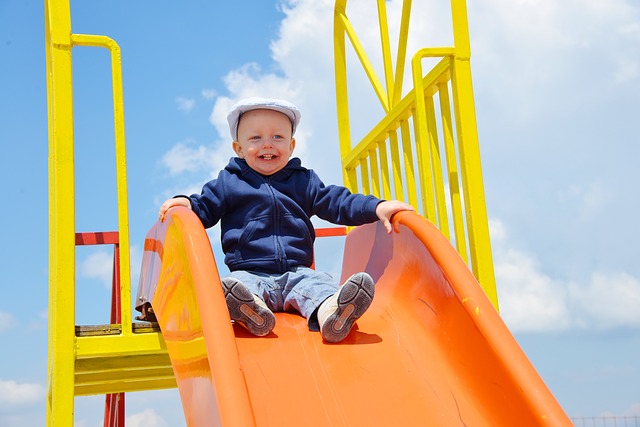 Play is a lot different today than it was a generation ago. We continually hear of parents' frustration with their kids spending too much time on screens rather than engaging in physical activity outside. So to get the kids out of the house, many families are installing playground equipment in the back yard.
But there are safety concerns. According to the Centers for Disease Control and Prevention (CDC), each year emergency departments treat more than 200,000 children age 14 and younger for playground related injuries. Most of these injuries occur when kids fall off the equipment, whether it's a slide, swing, or ladder.
So we thought it would be a good idea to let you in on what to look for in playground equipment. You don't want your children getting hurt. Or your children's friends, bringing on a possible lawsuit. We'll talk more about that below.
What To Look For in Backyard Playground Equipment
We checked with the U.S. Consumer Product Safety Commission (CPSC) to find out how you can make your playground safer for kids.
Install a shock-absorbing surface around the play equipment. Recommendations include 9 or more inches of wood chips, mulch, or shredded rubber under equipment up to 7 feet high. If you use sand or pea gravel, install at least a 9-inch layer for equipment up to 5 feet high.
Install protective surfacing at least 6 feet in all directions from the equipment. For swings, extend the surfacing twice the height of the suspending bar both back and front.
Never attach ropes, jump ropes, clothesline, or pet leashes to the equipment. Kids can accidentally strangle themselves.
Check hardware for S hooks or protruding bolt ends.
Spaces can trap children. Make sure they're less than 3.5 inches or more than 9 inches.
Platforms and ramps should have guardrails.
Eliminate sharp points or edges in the equipment.
Get rid of tripping hazards such as exposed concrete footings, tree stumps, and rocks.
Regularly check equipment and surfacing to keep in good condition.
Always supervise the kids playing on the equipment to make sure they're safe.
These are all important to consider. But as we said, since most of the injuries kids sustain are from falling, it seems to us that the most important safety features are the shock-absorbing surfaces listed in the first two tips above.
What Happens if You are Sued if a Child is Injured on Your Playground Equipment?
There are two coverages on your homeowners insurance policy (or renters policy) that will respond. The first is Medical Payments. Regardless of fault, your Medical Payments will pay for injuries sustained on your property by guests. Coverage amounts are usually between $1,000 and $10,000.
If you are sued by the parents of a child hurt on your property, your liability coverage will pay your defense costs and damages if you lose the suit. It's a good idea to get high limits here as the cost is very affordable. You might also consider a $1 million personal umbrella policy. Call us on this and we'll give you a quote.
So get the kids outside this summer on safe home playground equipment.
Your SZW Team
SZW Insurance is your Utica area Trusted Choice™ independent insurance agent. Call us for a quote on insurance for your home, car, business, or life at 315.792.0000. Or request a quote here.