Is Car and Home Liability Insurance Enough?
July 13, 2021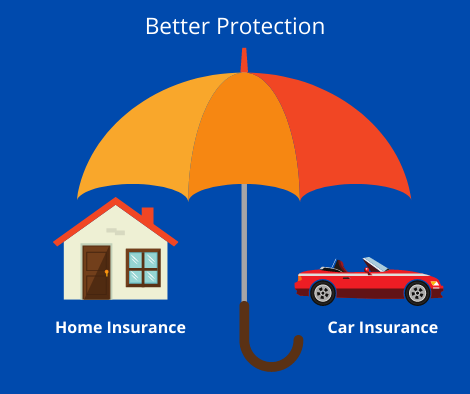 When we think of being sued personally, the hazard that typically comes to mind is our vehicles. Driving cars and pickups is probably the most dangerous thing we do. At least in our personal lives.
Indeed, according to the Centers for Disease Control and Prevention (CDC), car accidents are a leading cause of death in the U. S., with over 100 people dying every day. Car crashes caused more than 2.5 million drivers and passengers to be treated in emergency departments in 2015. And the economic impact of car crashes in 2017 was over $75 billion! That included cost of medical care and productivity loss from motor vehicle crashes.
So if we have substantial assets, we realize that we have a lot to lose if we injure another person in a car accident. Or damage their property. Especially an expensive car or even a house. This is why our clients tend to get the highest limits of liability on their car insurance that they can.
But what about non-traffic related lawsuits. Things like dog bites and trips and falls at your home. According to the Insurance Information Institute for example, dog bite claims cost home insurers $854 million in 2020! The number of dog bite claims in 2020 was 16,991 with the average cost per claim $50,425. And with increased medical costs and the size of settlements, judgements, and jury awards, this figure is trending upwards.
And half of all accidental deaths in the home are caused by a fall. Of these, 60% involve people 75 years of age or older. Think of a visit from an older neighbor or family friend. Serious injury is possible.
In these cases, your homeowners insurance policy would respond. And again, most of our clients opt for higher limits of personal liability.
But car accidents can be catastrophic. Dog bites tragically serious. And a neighbor's broken hip can lead to more serious complications, hospitalization, and even a nursing home. Is there a way to protect your assets from all of this with coverage that's affordable?
The answer is yes. If you're like many Utica area residents, you're doing well professionally. You've accumulated a nice portfolio of assets. Property, investments, and cash you want to protect. Chances are your auto and homeowners insurance policies will have adequate limits for most losses.
But what if you find yourself in a serious situation? One where someone has been gravely injured. Where even your higher limits of car and homeowners insurance may not be enough.
This is why for many of our clients, we recommend a $1,000,000 (or more) Personal Umbrella Policy. Simply put, it's a low cost way of getting more coverage over both your car and homeowners insurance. And over boat and motorcycle insurance.
Thing is, even the most cautious, safety minded people can get caught up in a major lawsuit. Accidents happen and you could end up on the hook for a huge judgement.
Call us for a quote on a personal umbrella insurance policy. This extra layer of protection will give you the peace of mind you deserve. There may even be multi-policy discounts available if we have your home and/or auto insurance policies.
And if we don't have your car and home insurance, we'll offer you a quote. We have been saving people money on their personal insurance. You may be surprised at the lower cost of the package policies we have available.
Call us at 315.792.000 so you don't have to worry so much about a serious lawsuit.
Until next time,
Your SZW Team
SZW Insurance is your Utica area Trusted Choice™ independent insurance agent. Call us for a quote on insurance for your home, car, business, or life at 315.792.0000. Or request a quote here. In Westchester County call Zak Scalzo at 914.246.0315 or email at zaks@szwinsurance.com.