How to Get More For Your Used Car
December 6, 2016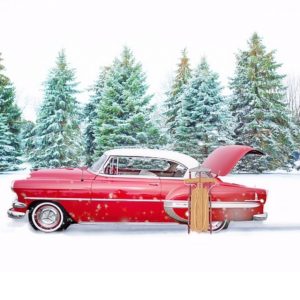 According to the July/August AAA's Car & Travel magazine, "48% of all new car sales in 2015 involved a trade-in." So maybe you are thinking of trading in the car you're driving now for a new one. Or, you might be selling it outright. Thing is, you want to get as much as you can for that car. But what affects the value of a used car?
We went back to the article in Car & Travel for some ideas on how to prepare your car for resale. Here's what we found:
4 Ways to Maximize Your Car's Value
1. The first thing to understand is that a clean car is an attractive car. And it gives the impression that the car is in overall good shape. According to Rich White, the executive director of the Car Care Council, "If the car appears to be in good shape, that will give the impression that the interior has been well taken care of and its parts have been properly maintained."
So when you are getting ready for the trade-in or outright sale, get all the paper and personal items out of the car. Take the custom plate covers off the back. Vacuum, deodorize, and wipe the dust and dirt from the floors, seats, and fixtures. It might be smart to pay a little extra and get the car professionally detailed. Remember, people buy for emotional reasons first, and a spiffy, sparkling car makes it that much more desirable to the buyer or dealer who has to resell it.
2. Before you present your car for trade-in or sale, get the mechanical problems that are of immediate concern fixed. That includes broken headlights, shock absorbers, loud mufflers, and other safety issues. However, since you are trading or selling, this is not the time to make investments in equipment that aren't necessary now.
Replace dirty fluids and top off motor oil and engine coolant. It would be good also if you could touch up small scratches and repair rust spots and dings.
3. Get your maintenance records together. A great way to get more for your used car is to show buyers or dealers systematic proof of your diligent maintenance schedule. Indeed, how can there be problems with the car later if it's been kept up all along? No one has to take your word for it, you've got the records to show that everything is in good shape.
4. Consult the NADA guides or Kelley Blue Book online to get an idea of the value of your car before you go to the dealer. These websites will give you average trade-in values and retail. NADA even breaks it down into categories based on condition: Rough, Average, and Clean Trade-In and Clean Retail.
AAA also recommends that you get the best price for your new car before you talk about the value of your trade-in.
You can get more value for your trade-in with just a little extra effort. And don't forget, call us for a quote on the car insurance for that new car. The physical damage might be more since it's new, but we can talk about a different deductible to save money.
And enjoy that new car smell!
Until next time
Your SZW Team
Scalzo, Zogby & Wittig, Inc. is your New Hartford area independent insurance agent. Call us for a quote on insurance for your home, car, business, or life at 315.792.0000. Or request a quote here.