Holiday Scams and How To Avoid Them
December 7, 2021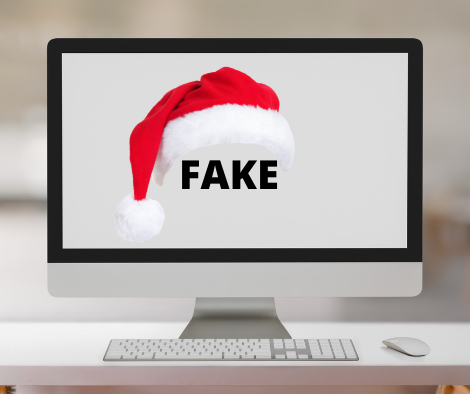 As proud members of the Utica area community, we at Scalzo, Zogby & Wittig encourage you to buy local. That way your holiday shopping dollars stay in the community. You help local businesses not only survive, but thrive. And you know you're buying from legitimate businesses who aren't likely to scam you.
But we also realize that most of us will do at least some shopping online this year. So we checked out some tips on avoiding online holiday scams. Scams that put quite a damper on the festive holiday mood!
These tips are based on complaints to the FBI. The ones received after the holiday season ends in the early months of each year.
Avoiding Cybersecurity Scams
First things first: don't click on suspicious links or attachments in emails. Or on websites or social media. You may inadvertently download malicious software onto your computer.
Delete those emails offering you an award, money from an estate you've never heard of, or payments from a foreign official. You know the ones, they don't even sound legit when you read them.
Legitimate companies don't ask for your personal information in an email. Delete the email if you're asked for your name, social security number, address, or other personal info.
Phishing scams usually ask you to click from an email to a website. The supposed purpose is to "update your information." The email and website look legit, but they're fake. They'll try to steal sensitive info such as passwords, credit card numbers, and banking PINs. If you think an email may be legitimate, call the company and ask them if they sent it.
Phishing has evolved. You may get the same scam over the phone, called vishing. Smishing scams happen through text messages. And pharming scams. These are when malicious code is installed on your computer to redirect you to fake websites.
Know Who You're Buying From
So many new companies have cropped up during the pandemic. In fact, the Census Bureau reports more than 4.4 million new businesses were created in the U. S. during 2020. That's the highest on record! So how do you know who you can trust?
Research companies you're buying from for the first time. Have family members purchased from them? Check reviews of their products. Also proofs such as association memberships, awards, and legitimate seals of approval. And do they have a print catalogue?
Check websites for a URL that has an https webs address. If it doesn't, don't enter your info on that site.
Paying and Shipping
Most people don't wire money directly to the seller. You shouldn't either.
Do not pay with pre-paid gift cards. Scammers take your card number and PIN, steal your money, and never ship the product.
Use your credit card online. Credit cards will generally get your money back when you dispute a charge.
Get the tracking numbers of your shipments to be sure your items are on their way.
The final advice from the FBI is that if it seems to be too good to be true, it probably is. But if you have been scammed, report it to your credit card company or bank. Be sure to dispute suspicious charges.
And contact local law enforcement. They may see trends and report them to the community. You can also report to the FBI's Internet Crime Complaint Center (IC3).
So have fun getting the gifts your family and friends will love, but be careful out there!
Until next time,
Your SZW Team
SZW Insurance is your Utica area Trusted Choice™ independent insurance agent. Call us for a quote on insurance for your home, car, business, or life at 315.792.0000. Or request a quote.