Happy St. Patrick's Day Utica, New York
March 14, 2023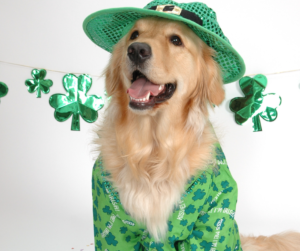 Utica's St. Patrick's Day parade took place last Saturday down Genesee Street. But did you know? The first St. Patrick's Day parade in America took place in New York City in 1762.
Organized by Irish soldiers serving in the British army, the parade was a way for Irish immigrants to connect with their heritage and culture. As we all know so well, it became an annual tradition in many cities across the country. And that includes Utica!
So St. Patrick's Day has a long history in America. The holiday was originally celebrated in private homes and churches, but it eventually evolved into a public celebration.
Throughout the 19th century, St. Patrick's Day parades grew in popularity and became important political and cultural events. They provided a way for Irish immigrants to assert their identity and demand greater acceptance and rights in American society.
In the 20th century, St. Patrick's Day became a more mainstream holiday in America, celebrated by people of all backgrounds. The holiday has been embraced as a celebration of Irish culture and heritage, and it is now observed with parades, festivals, and other events in cities and towns across the country.
Today, St. Patrick's Day is one of the most popular holidays in America, with millions of people donning green clothing and accessories, attending parades and events, and enjoying traditional Irish food and drink.
It is a day for celebrating Irish culture and heritage, and for coming together with friends and family to have fun and enjoy the festivities.
Lucky for us this year, St. Patty's Day is this Friday. That means it's IETGIF! (Irish Eyes Thank God It's Friday.)
So we wish you the luck of the Irish this week. And a great time going green this weekend. But we are car insurance specialists, which means we would be remiss if we didn't warn you about drinking and driving.
We consulted the Department of Transportation to find that St. Patrick's Day is one of the deadliest times on our nation's roads. During the holiday from 2016 to 2020, drunk driving crashes caused 287 deaths.
So please plan for a safe celebration:
Plan ahead before your first drink because it's harder to make smart decisions after that first drink.
You have options: designate a sober driver, call a taxi, or use a rideshare service.
Obviously, if you're the designated driver, take it seriously and don't drink.
If a friend is about to drink and drive, do your best to take their keys away and help them get home safely.
Stay home in front of a warm fire and savor a Guinness or two with the family.
From what we've heard, the festivities at the parade were safe and tons of fun. That's the way we like it!
We hope you enjoy your celebration of our rich Irish heritage here in the Utica area.
Happy St. Patrick's Day Mohawk Valley!!!
Until next time,
Your SZW Team
SZW Insurance is your Utica area Trusted Choice™ independent insurance agent. Call us for a quote on insurance for your home, car, business, or life at 315.792.0000. Or request a quote here.