Halloween Fun, Scary $$$$
October 23, 2018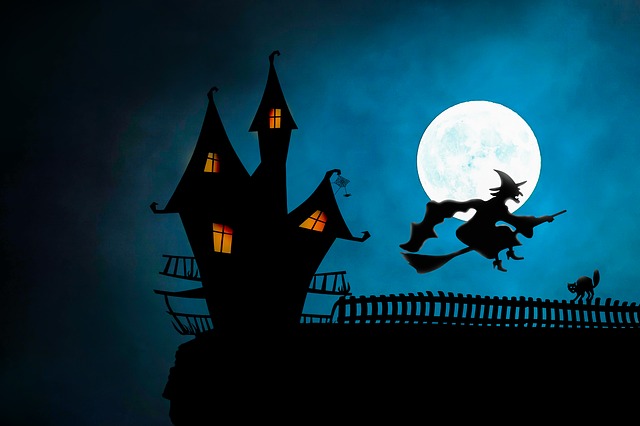 Halloween isn't that big a deal, right? Baby boomers remember a simple, fun time of roaming the sidewalks, bribing neighbors for treats with playful threats of tricks.
But look what it's turned into. From The National Retail Federation (NRF)
Expected spending for Halloween in 2018: $9 billion!
Spending per celebrant: $86.79
Americans celebrating Halloween: 175 million.
95% of those people will buy candy, 74% decorations, 68% costumes, and 35% greeting cards.
And let's not forget Fido and Kitty Cat…18% of these 175 million people will buy costumes for their pets. In fact, the NRF has spotted pet costumes as the fastest growing new trend for Halloween 2018.
So here at Scalzo, Zogby & Wittig, Inc. we decided that since Halloween rivals Christmas as one of America's most popular holidays, we'd suggest some websites for ideas to make your Halloween in the Utica area even more fun.
Want to make your own costume for the kids (or you for the neighborhood costume party)? DIYNetwork has some unique and creative ideas for you.
How about the party you're having for the children. To keep the spirited balls of fire (little kids) happy, how about Frankenstein bowling, toilet paper mummy, or pop-goes-the-pumpkin? Crafty Mom offers party games the kids will love.
Redbook has some great ideas for crafts for the kids leading up to the big day. And Country Living suggests some of the best kid friendly Halloween movies on Netflix.
Okay, we're an insurance agency so you knew it was coming. We want your kids to have a safe 2018 Halloween, so we consulted the Insurance Information Institute (III) for some tips to keep them safe:
Keep walkways well-lit and free of clutter. You want your visiting kings and queens, ghosts and goblins to be able to see the stairs that they're inevitably unfamiliar with.
Tie down electrical cords that may be on the front porch. They may be powering a Halloween display or attached to a light, so be sure no one will trip over them.
Fix or reinforce any wobbly railings.
Use battery-operated bulbs instead of candles in your jack-o-lantern. They look just as good as the candles, won't go out, and they're easier to use. And if they get tipped, they won't start a fire.
By the way, if a jack-o-lantern goes up in flames, your homeowners insurance policy covers fire related losses. Also, every once in a while your home gets vandalized, so there again, your homeowner's insurance will provide coverage.
Lastly, be sure your Personal Liability limit is adequate, as personal injuries to ghosts and goblins is very possible as they race up to your door for treats. We aren't sure why, but it seems impossible for kids on Halloween night to walk. They absolutely must run.
So, we wish all of our friends in the Mohawk Valley a safe, fun, and not too expensive Halloween!
Until next time,
Your SZW Team
SZW Insurance is your Utica area Trusted Choice™ independent insurance agent. Call us for a quote on insurance for your home, car, business, or life at 315.792.0000. Or request a quote here.