Bicycle Safety for Mohawk Valley Kids
April 23, 2019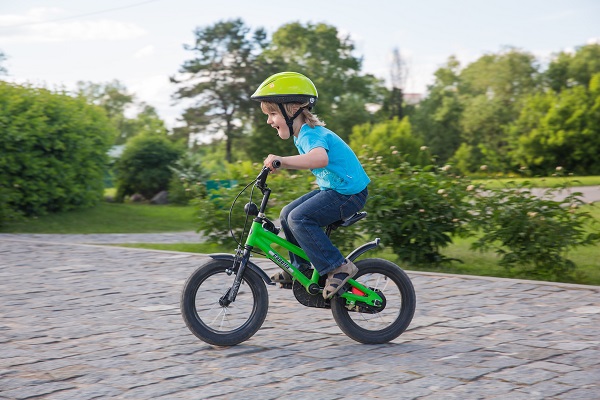 Did you know that wearing a bicycle helmet reduces a person's risk of injury and traumatic brain injury by 88%! That's according to the New York State Department of Health.
Thing is, approximately 19,000 people in New York State are injured due to bicycle related injuries and treated in a hospital each year. And every year an average of 54 people are killed in bicycle related accidents in NYS.
For children, bicycle injuries are the number one cause of head injury. And they are a leading cause of unintentional injuries to children age one to four seen in hospital emergency departments.
New York State law requires all children under 14 to wear a helmet when riding a bike. That goes for in-line skates, a scooter, and skateboard, too.
Children under five must be in an approved bicycle seat and wear a helmet. Since studies show that kids whose parents wear helmets are more likely to also wear them, you can be a life-saving role model for your kids by wearing your helmet.
The Department of Health points out that the cost of a helmet is about $20.00. The average cost of a hospital stay because of a bicycle related head injury is $23,000! As you can see, it makes sense in every way to insist that your kids wear helmets when they ride.
More Bicycle Safety Tips for Mohawk Valley Children
From the NYS Department of Health:
Ride on the right side of the road with the traffic. When you ride against the traffic, drivers aren't looking for you, especially at intersections and driveways.
Obey traffic signs and signals just as you would if driving a car.
Use correct hand signals when turning.
Stop and look both ways before you enter a street.
Yield the right of way to pedestrians, skateboarders, and skaters. Never pass until you have the other person's attention.
Children under 10 years old should ride on sidewalks and paths. Better to get experience away from traffic.
Make sure your bike has a headlight and rear reflector. Wear reflective clothing and at night, use additional lighting, reflective bands, vests, and clothing.
While researching this article we ran across a great website with history themed local bikes routes. It's at BikeThruHistory.com and it maps routes throughout the Mohawk Valley Region. From Rome to Utica east through Herkimer, Canajoharie and beyond.
There are bike routes connecting over 50 historical sites across Central New York. The routes are organized so you can bike to Revolutionary War sites or learn more about Native American culture and Colonial life. You can even check your GPS coordinates so you know where you're headed as you travel.
What a great idea! Also, if you're driving, keep an eye out for bikers young and old. Keep them safe by staying alert. And keep the tips above in mind
So we hope you have a fun and safe summer biking around home or to places new and even historical.
Your SZW Team
SZW Insurance is your Utica area Trusted Choice™ independent insurance agent. Call us for a quote on insurance for your home, car, business, or life at 315.792.0000. Or request a quote here.