ATV Safety for Kids Ages 19 and Younger
July 30, 2019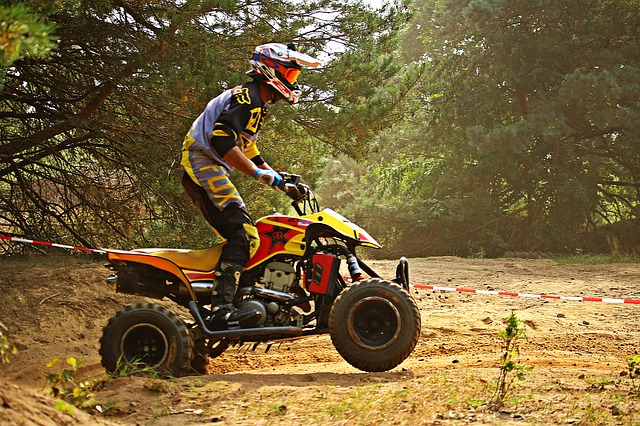 All-Terrain Vehicles are popular in Central New York, especially with kids. They're fast, easy to ride, and, best of all, are built to travel off road. The beautiful hills and valleys of the Mohawk Valley are the perfect place to ride in the summer and fall.
Thing is, ATVs don't offer much protection for riders. And they can be dangerous, especially off-road. So we thought we'd offer parents and their children a few tips on ATV safety so fun doesn't go tragically wrong.
We checked with the New York State Department of Health for the following tips.
Is Your Child Ready to Operate an ATV?
Not all kids have the strength, skills, or judgement to operate an ATV safely. Your child must have the ability and maturity to anticipate, recognize, and react to potential hazards.
The Department of Health advises that "physical size, strength, coordination, visual perception, emotional maturity, and the ability to reason and make good decisions are equally important considerations."
Best Ways to Keep Your Child Safe While Riding an ATV
All ATV drivers and passengers should ALWAYS:
Wear a helmet, eye protection, and other protective gear.
Ride an ATV that's correct for his or her age and size.
Ride only on designated trails and at a safe speed.
All ATV drivers and passengers should NEVER:
Ride on public or paved roads.
Carry a passenger on a single-rider vehicle.
Drive or ride under the influence of alcohol or other drugs.
New York State Restrictions for Operators Under Age 16
From the New York State DMV:
If you are ages 10 thru 15, you may operate an ATV only:
Under adult supervision; or
Without adult supervision on land owned or leased by your parent or guardian; or
On any lands where ATV use is permitted, without adult supervision, if you have completed an ATV safety training course approved by the DMV. You should carry your course completion certificate when operating an ATV.
If you are under age 10, you may operate an ATV only:
Under adult supervision; or,
Without adult supervision on lands owned or leased by your parent or guardian.
ATV Safety Training
When we checked with the ATV Safety Institute for courses that you can find locally, we did find one offered in Sherrill. When you're ready, check out their website to find one near you.
The ATV Safety Institute also offers a wealth of information and tips on protective gear, safe and responsible driving, and courses. We strongly suggest you and your children go through the site together. As we have said before when it comes to teen driving, parental involvement in safety makes a big difference in how kids behave when driving.
ATV Insurance
When it come to the ATV insurance, the minimum limits required in New York State are $25,000/$50,000 for bodily injury and $10,000 for property damage. The minimum limits for death are $50,000/$100,000.
There are other coverages available such as Uninsured/Underinsured Motorist, Medical Payments, and Comprehensive and Collision coverages. Ask us about these when you call or stop in. We'll find the right coverage for you at the best price.
More importantly, when it comes to riding your ATV, drive safe and have fun!
Until next time,
Your SZW Team
SZW Insurance is your Utica area Trusted Choice™ independent insurance agent. Call us for a quote on insurance for your home, car, business, or life at 315.792.0000. Or request a quote here.