Are You Thinking of Starting a Business?
September 14, 2021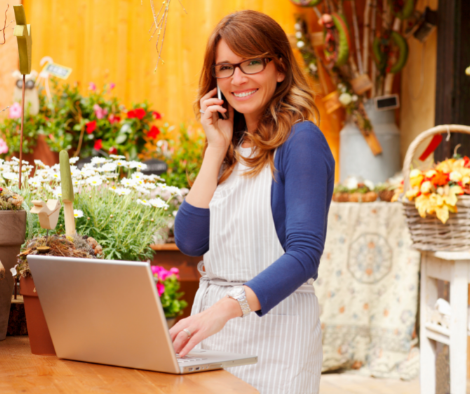 Small business is the backbone of the Mohawk Valley. That's different than our storied history of larger corporations. Longtime residents will remember General Electric, Chicago Pneumatic, and a thriving Remington Arms. We even had our own airline, Mohawk Airlines!!
But except for insurance companies (we represent all three), like Utica National, Utica First, and NYCM, those days are gone. But a new day of small, independent business is upon us. From fresh baked bread to advertising agencies and from small manufacturing to service firms, small businesses are succeeding here in the Utica area.
So what about starting your own small business? What does it take? How do you get started?
In celebration of the U. S. Small Business Administration's National Small Business Week (September 13-20, 2021) we searched for a framework to help those with the "entrepreneurship bug." So what better place to start than the website at the SBA.
Here's what we found:
1. First things first…as best you can, know your market. Make sure people actually want your product or service. Does it fill a need? Is it better than what's available now? If it is, how many buyers are there? This isn't as important a question for an e-commerce business. That's because you can scale so much easier online. But it is crucial if your marketplace is totally local.
2. Find a business plan template and complete it before anything else. The SBA recommends either a traditional business plan format or a lean startup plan.
A traditional plan includes an executive summary, company description, market analysis (see "First things first" above), service or product line, organization/management, marketing/sales and more.
In a lean startup format you'll note the other services you'll work with to run your business. Your value proposition, or why your customers will buy from you and not the competition. How customers will interact with your business.
3. You must know how you'll fund your business. You can self-fund. Crowdfund. Or get a small business loan.
4. Choose your location. Of course, if you're thinking of making money only with e-commerce, location isn't an issue. But if you're going with a brick and mortar store, office, or restaurant, consider rent, utilities, and business insurance. (Feel free to call us for quotes on the insurance.)
And be sure you comply with local zoning laws. These are controlled by your local authorities, so check with them for a copy of the ordinance.
5. Pick a business structure. Here's were legal help is critical. Remember, being in business exposes you to liability. You want the right legal protections plus the benefits of the legal structure you choose. Then go with either a sole proprietorship, partnership, LLC, or corporation.
6. Create a business name and register it to protect it. And pick a name that resonates with your unique audience. But make sure your name isn't being used by another business.
7. Take care of the paperwork. Register your business, get federal and state tax IDs, open a business bank account, and apply for licenses and permits. Your CPA can help you with this.
If you can, don't quit your day job. Some call this the "chicken entrepreneur" approach. In other words, don't go in whole hog. Start small, maybe from your home. See if there's a market for your products or services. Experiment, change things around as you experience the marketplace.
And when it comes to the insurance, we're here for you. A Business Owners Policy is available for most small businesses. It covers your property such as building, equipment, and inventory. It also includes liability insurance if you're sued. Remember, homeowners insurance does not cover business pursuits.
So if you're thinking of starting a new business here in the Mohawk Valley, congratulations! We support you and are ready to answer your insurance questions.
And we wish you the best of luck in your new enterprise!
Until next time,
Your SZW Team
SZW Insurance is your Utica area Trusted Choice™ independent insurance agent. Call us for a quote on insurance for your home, car, business, or life at 315.792.0000. Or request a quote here. In Westchester County call Zak Scalzo at 914.246.0315 or email at zaks@szwinsurance.com.