8 Ways to Get Scary Ghosts Home Safely
October 25, 2016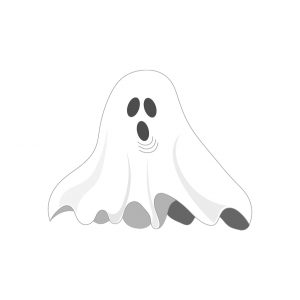 We were speaking with a friend the other day reminiscing about our Halloween as kids. He and his brother, cousin, and neighbors got together before the big night and mapped out their route. Then he begged his mother to allow him to be a hobo, which at the time was cool. They double brown bagged it (remember brown grocery bags?) expecting a good haul.
So, to celebrate next week's "kid's night out" we thought we'd offer you some important Halloween safety tips:
Be sure that your little pirate's sword and knife are short, soft, and flexible.
Place reflective tape onto the kids' costumes and bags so drivers can see them as they race across the street.
Try to get the kids to walk, not run from house to house. It's nighttime and hard to see the bumps, holes, or fixtures that might be hidden on the lawns between houses.
Along these lines, try walking just on the sidewalks, not on people's lawns.
Since kids are excited Halloween night they do tend to run into the street without looking. If you are driving amongst the ghosts and Jedi's, DRIVE VERY CAREFULLY.
Make sure the costumes fit right. It's hard to see with masks that are too big or flowing robes that catch onto porches or your fellow trick-or-treaters.
Flame resistant costumes are also better because many of those scary jack o'lanterns on the front porches have candles in them.
After the kids come home and delight over their massive take of candy, look through it all for any tampered items. Get any out right away.
Remembering back when we were kids, Halloween was one of the best holidays of the year. Tons of candy, fun costumes, and pretending to be someone (or something!) else was a blast. So to all of you adults out there…it's the kids' night so make sure they are equipped to have fun safely.
Until next time,
Your SZW Team
Scalzo, Zogby & Wittig, Inc. is your New Hartford area independent insurance agent. Call us for a quote on insurance for your home, car, business, or life at 315.792.0000. Or request a quote here.