5 Dos and Don'ts of Flying a Drone
October 18, 2016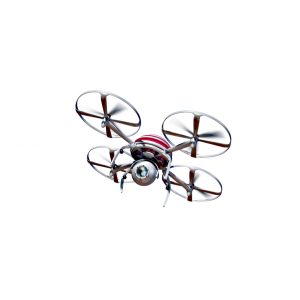 Drones have become popular here in the Mohawk Valley. Have you seen some of the spectacular videos of Utica and the area shot from drones? Here's one of the fireworks during the 4th of July. Very cool!
Mohawk Valley Community College offers training courses in Unmanned Aerial Systems (drones) and we even have the headquarters for the NUAIR Alliance headquartered at Griffiss International Airport. NUAIR is, "…a not for profit coalition of more than 100 private and public entities and academic institutions working together to operate and oversee Unmanned Aircraft System test ranges in New York, Massachusetts, and Michigan."
You've also probably heard the news stories about someone flying too close to a commercial aircraft or shooting down a drone. These are real incidents, but with these five dos and don'ts of drone operation, you don't have to experience one.
Do know your drone — and your capabilities. Practice your maneuvering skills, including safe landings, in an open field or empty parking lot. You could even join a local club to learn how to fly (we found the Upstate New York Drone Club on Facebook. Check them out here). Once you do, be sure to stay away from people, wildlife, public events and, yes, your neighbor's pool party.
Don't forget to register your drone. In the eyes of the Federal Aviation Administration (FAA), your drone isn't a toy. It's an Unmanned Aircraft System, one you need to register with the agency.
Don't fly above 400 feet or within 5 miles of an airport. If you do, you'll violate FAA guidelines. However, flying near an airport may be possible after first obtaining clearance from the facility and control tower.
Do get authorization for commercial use. If you use a drone for commercial purposes, such as taking photos for your real-estate business, you must get FAA authorization first. By the way, the NEW Small UAS Rule (Part 107), including all pilot and operating rules, is in effect as of 12:01 a.m. EDT on August 29, 2016. Just using a drone for personal recreation? No authorization required.
Do understand the risks. Drones can weigh up to 55 pounds, so there's the potential for them to cause some serious damage – damage for which you might be liable. So whether you're a hobby drone pilot or fly your drone commercially, call us to talk about the coverages available to you.
Hey, we get it. Drones are affordable, fun to fly, and have a number of interesting uses, such as aerial photography. Just remember to be smart and safe while yours is in the sky.
Until next time,
Your SZW Team
Scalzo, Zogby & Wittig, Inc. is your New Hartford area independent insurance agent. Call us for a quote on insurance for your home, car, business, or life at 315.792.0000. Or request a quote here.