You Just Had a Fire…Do You Know What You Lost?
January 26, 2021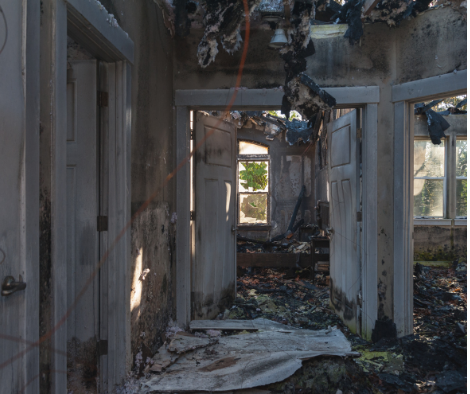 It's tough recovering from a serious fire at your home. You don't think it can happen to you. But if it does, you witness the damage and feel violated, sad, and overwhelmed.
Of course, the good news is your homeowners insurance policy covers your contents. But the insurance company will ask you what was lost. That means you have to list damaged property with its value.
And that's a tough job for you. When it comes to the stuff in your home destroyed by fire, submitting a value on what was lost can be daunting.
How do you value things you purchased years ago? Do you even remember what you had?
This is just one of the reasons that we recommend you build a home inventory of your contents. Besides the obvious ease of filing a claim, the inventory will also help you purchase the right amount of insurance. And substantiate losses for tax purposes or when applying for financial assistance.
Step-By-Step Home Inventory Method
We found a nice list of suggestions on starting your home inventory at the Insurance Information Institute.
Here's how to get started…
Pick a smaller, contained area to begin your inventory. For instance, the spot you store golf clubs, tennis racquets and other sports equipment. Or your small kitchen appliance cabinet. And,
at the same time, start listing your purchases as you make them. Get into the "inventory habit." As soon as that package arrives from Amazon or you arrive home from the Sangertown Mall, enter the purchase on your inventory.
What to include…
First thing, basic information such as where you purchased the item, its make and model, and what you paid.
Count clothing by category. Like this: "5 pairs of jeans, 3 pairs of sneakers…" Note items that are particularly valuable.
When it comes to major appliances and electronic equipment, serial numbers are a valuable reference. They're usually on the back or bottom of the items.
Off-site items are covered on your homeowners insurance. So be sure to include items in a storage facility.
Keep sales receipts, purchase contracts, and appraisals with your list. And speaking of appraisals…
Be sure to check coverage on your valuable items such as jewelry and collectibles. There are limits in your policy for loss by theft of jewelry watches, furs, and precious and semi-precious stones. Also silverware, goldware, and more. This includes flatware, tea sets, trays and trophies. So call us as you include the appraisals you have on these items in your inventory. We'll let you know how to deal with possible gaps in coverage.
Technology Makes a Home Inventory Easier
Take pictures. Your cell phone is the easy way to create a photo record of your belongings.
What do you do if you have a large collection but an inventory of each item is impractical? Take a photo of it. A Christmas decoration collection comes to mind. We know of a family with thousands of ornaments that make for a dazzling tree every year. But adding each ornament to a list? Unrealistic. So, at Christmas time, before decorating, take a photo of them laying out on the table.
You can also video tape your stuff as you walk through the house. Describe what you're taping as you walk. These photo and video records will be immensely valuable during your claim in the event of a loss. And they're easy to make!
The last thing you need to do is figure out how to back up your digital record. And where to store your paper inventory. We suggest you keep the paper lists at another location. Maybe a friend's house or your office or place of work.
So congratulations! You've taken it upon yourself to start in on a home inventory. And you're recording new items as you purchase them. Good for you.
And if you ever need that home inventory because of a serious loss, our claims manager, Cathy LeTray, is here to help you. She'll guide you through the process and make it as easy for you as possible.
If we don't have your homeowners insurance just give us a call. We'll make sure you get the right coverage at the best price.
By the way, a home inventory is a terrific project to start now while winter keeps us inside. By spring time it'll be done and you can play some golf.
Until next time,
Your SZW Team
SZW Insurance is your Utica area Trusted Choice™ independent insurance agent. Call us for a quote on insurance for your home, car, business, or life at 315.792.0000. Or request a quote here. In Westchester County call Zak Scalzo at 914.246.0315 or email at zaks@szwinsurance.com.