Walking Safely for Heart Health in the Mohawk Valley
February 19, 2019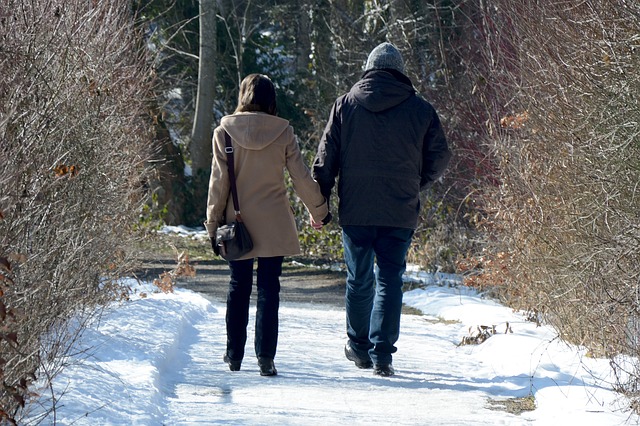 We are proud supporters of the American Heart Association-Mohawk Valley because of their work helping people live healthy lives. Part of living healthy is exercise and what better exercise than running and walking.
That's why we encourage our Utica area customers to participate in the 2019 America's Greatest Heart Run & Walk. It's being held this year on March 2 at Utica College. If you can't make the event, you can easily donate to the cause. Scalzo, Zogby & Wittig is a participating team, check it out here to either register or make a contribution. We appreciate any amount you can give!!
So with walking more popular than ever as a way to get some valuable exercise and improve heart health, we wanted to be sure you kept it safe on the roads here in the Mohawk Valley. That's because we've noticed some alarming stats on pedestrian fatalities in the U.S. over the last few years. Here's what we found.
Pedestrian Crashes Increase
A recent study by the Insurance Institute for Highway Safety (IIHS) found more frequent and deadly pedestrian crashes. It reports pedestrian deaths increasing 46 percent since reaching their lowest point in 2009.
Why the increases? The main causes were people walking across at non-intersections, on arterials, and in the dark. These incidents happened usually in urban and suburban areas.
Pedestrian deaths increased 54 percent in urban areas, 67 percent on arterials, 50 percent at non-intersections, and 56 percent in the dark. This sounds much like our own North-South Arterial here in Utica. And it reinforces safety concerns when people do not use proper crosswalks. We'll talk more about the Arterial below.
But first, the study found that though most pedestrian crashes involved cars, fatal single-vehicle pedestrian crashes involving bigger, more powerful SUVs increased 81 percent. This is more than any other vehicle on the road.
And PBS News Hour reported that people walking drunk is also a major problem. A third of pedestrians killed in crashes in 2016 were over the legal limit for alcohol. Poor judgement and slow reaction time combined with more risky behavior to create a deadly situation.
How Road Design, Regulations, and Vehicles Can Improve Results
One improvement the IIHS recommends is in road design for multi-lane arterials. These are difficult to cross, so even if there are crosswalks, they may be further away. People don't bother using them. Walkers will tend to take the riskier crossing rather than the designated crosswalk up the road. So curb extensions, median crossing islands, and adding sidewalks would help.
So how does Utica's new North-South Arterial hold up to these design suggestions? Pretty well as it turns out. According New York State's announcement of the completion of the work, "The project provides significant enhancements for pedestrians and cyclists with a new pedestrian bridge, restyled crossings, and a 10-foot-wide, multi-use trail…."
Another idea is to reduce speed limits, especially since today's SUVs are so much bigger. Finally, better headlights on cars since the majority of pedestrians are killed in the dark.
We talked before in this post about how to stay safe in the Mohawk Valley as a pedestrian. Check it out for some life saving tips about walking safety. You'll find out whether to walk with or against traffic, who has the right of way in various situations, and driver responsibilities.
We hope to see you at the Heart Run and Walk this year, but if you can't make it you can still donate. And enjoy your walks in our beautiful Mohawk Valley!
Until next time,
Your SZW Team
SZW Insurance is your Utica area Trusted Choice™ independent insurance agent. Call us for a quote on insurance for your home, car, business, or life at 315.792.0000. Or request a quote here.