So What ARE Some of the Coverages on My Homeowners 3 Policy?
June 13, 2023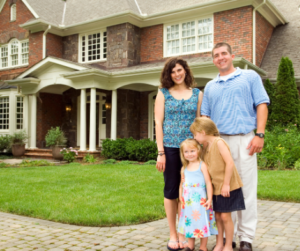 A Homeowners 3 insurance policy, often referred to as an HO-3, is insurance coverage designed to protect homeowners against a range of risks and perils. It provides coverage for both the dwelling itself, detached structures, and personal belongings within the home.
The thing we like about an HO-3, as opposed to the more limited HO-2 or HO-1, is that it offers coverage on your dwelling for every kind of damage except what's listed in the exclusions of the policy.
Remember, it's important to review the policy to understand the coveragers you have purchased. So to get you started, we thought it would be useful for you to see a quick overview of what is typically covered in an HO-3 policy:
Dwelling
The HO-3 policy offers protection for the physical structure of your home, including the walls, roof, floors, and attached structures like a garage or deck. Typical dwelling claims are for fire, lightning, windstorms, hail, explosions, and vehicle damage.
Other Structures
This coverage extends to structures that are separate from the main dwelling, such as detached garages, sheds, fences, and guesthouses. The coverage amount is typically 10% of the dwelling limit.
Personal Property
Homeowners 3 insurance provides coverage for personal belongings, including furniture, appliances, electronics, clothing, and other valuables, both within the home and when temporarily outside the premises. Replacement cost coverage on contents is available, however, certain high-value items like jewelry or art may have limited coverage, and additional insurance may be necessary.
Liability
This component protects homeowners from legal liability if someone is injured on their property or if they accidentally cause damage to someone else's property. Liability coverage typically includes medical expenses, legal fees, and damages awarded in a lawsuit. It also extends beyond the home, covering incidents that occur away from the premises under certain circumstances.
Loss of Use
If your home becomes uninhabitable due to a covered peril, Additional Living Expense coverage helps with the costs of temporary living arrangements, such as hotel bills, rent, or additional food expenses.
Fair Rental Value
Loss of use coverage provides compensation for the loss of rental income if your home is damaged and becomes temporarily uninhabitable. It helps cover the expenses of securing alternative accommodations for tenants, while also compensating for the lost rental income.
Medical Payments
Medical payments coverage, sometimes referred to as "Med-Pay," pays for the medical expenses of someone who is injured on your property, regardless of whether you are at fault. It helps cover immediate medical costs and can help prevent lawsuits in certain situations.
Be Sure to Consult With Your Insurance Agent
It's important to note that while Homeowners 3 insurance provides coverage for a wide range of risks, there are certain perils and events that may be excluded from coverage. These can vary depending on the insurance carrier and the specific policy terms.
So carefully review the policy and consult with your insurance agent to fully understand the coverage limits, exclusions, and any additional endorsements or riders that may be available to enhance your protection.
If you have questions and we have your home insurance, give us a call to discuss your current situation.
And feel free to call for a quote if we don't have your homeowners insurance now. We'll go over a replacement cost estimator to be sure you have the right amount of insurance for your dwelling and contents. We'll also be sure you have the credits and discounts you deserve that can save you money.
Your home is one of the most important investments you'll make in a lifetime. Give us a call to be sure it's protected with the right insurance coverages at the best price.
Until next time,
Your SZW Team
SZW Insurance is your Utica area Trusted Choice™ independent insurance agent. Call us for a quote on insurance for your home, car, business, or life at 315.792.0000. Or request a quote here.