Riding Your Motorcycle in the Utica Area During the Shutdown
May 18, 2020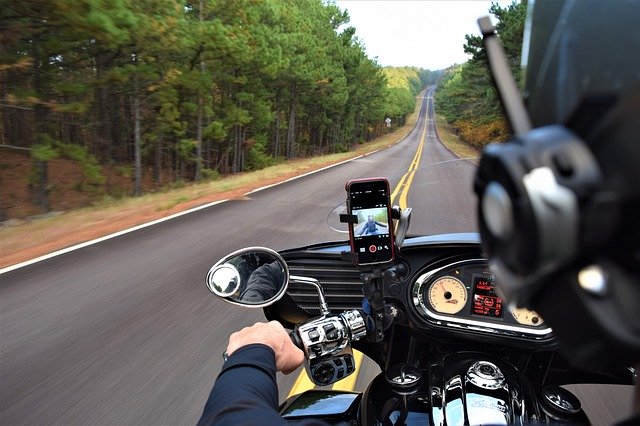 Motorcycle season is upon us, but so is Corona-19. What should you do differently when riding during the shutdown?
First, a disclaimer. You must check local and state guidelines for the latest on the current situation. So go to the websites of Oneida, Herkimer, and Madison Counties for local info. Those along with the New York State Department of Health.
We understand the point of the Stay At Home rules in New York State. We all want to minimize contact with each other so as not to spread the virus. That means that people can go out to get necessary items such as groceries. Or to get to work if you are an employee of an essential business. Riding your motorcycle in these cases is fine.
But what about a ride just to get out of the house? Theoretically, you should be staying home as much as you can. The beauty of riding, however, is that without a passenger, it's just you on the bike.
How should riders approach the shutdown? We checked with Motorcycle Shows for some advice. Here are some of their tips.
If You Ride Your Motorcycle in the Utica Area
Ride a short loop that begins and ends at home. No stops on the way. And no passengers. Don't meet up with the crew and stop to chat. Keep it solo on your bike and on the road. At least you'll experience a clearing of the mind and thrill of the ride. And our beautiful Mohawk Valley countryside.
This is not the time to test your personal speed record. Yes, the roads are quieter with fewer vehicles. But there is still traffic. And hazards. Animals darting into the road. Dangerous gravel or grass causing slippage. Plus, hospitals may not be ready to handle injuries as easily as they would have under normal circumstances. Be responsible as we all get through this pandemic together.
Find a vacant parking lot and practice your slow speed techniques. Body positioning, counterbalance, emergency braking, and turning.
Instead of heading out for a ride, work on your bike. Check the oil, adjust the chain tensioner, and clean out the carbs. Motorcycle Shows says to go ahead and "get dirty."
Use Responsible Judgement
The big reason to be careful out there—or not ride at all—is the situation with our hospitals. They are having such a difficult time treating people as this disease spreads. Imagine being rushed to the emergency department of your local hospital with serious injuries from a motorcycle accident. You'd be taking the resources of already stretched caregivers. All for something you could have avoided.
So use good judgement.
And, call us for a quote on your motorcycle insurance. Even if you're waiting for the lockdown to end before you ride, things may open up soon. You'll want to be ready. And you still might need physical damage on the bike. We represent more than one insurance carrier for cycle insurance. You'll get the right coverage for the best price.
Let's hope that things will open up in time for those fantastic summer rides!
Until next time,
Your SZW Team
SZW Insurance is your Utica area Trusted Choice™ independent insurance agent. Call us for a quote on insurance for your home, car, business, or life at 315.792.0000. Or request a quote here. In Westchester County call Zak Scalzo at 914.246.0315 or email at zaks@szwinsurance.com.