"No Empty Chair" Campaign for Safe Teen Driving in NYS
April 25, 2023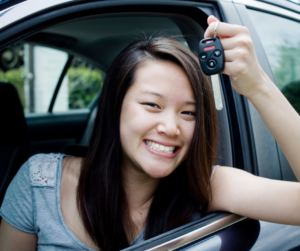 New York State's "No Empty Chair" campaign is underway this week, Monday, April 24 to Friday, April 28. What does this mean for the Utica area community? Hopefully, safer teen driving.
The initiative raises awareness through teen driving safety education and law enforcement with the hope that there will be no empty chairs at this year's prom or graduation season.
It's all about teens enjoying the important milestones in their lives to the fullest. About being with family and friends unburdened with the sadness that comes with tragic car accidents.
Do you have a teen in your house? Do you know someone who does?
Let's start by finding out how much you know about teens and car crashes:
What is the leading cause of death for teen drivers?
1. Cancer
2. Suicide
3. Traffic crashes
4. Stroke
Answer: Traffic crashes. In 2015, 2,333 teens in the U.S. ages 16-19 were killed and 235,845 were treated in emergency departments for injuries suffered in motor vehicle crashes. That means that six teens ages 16-19 died every day from motor vehicle injuries.
How many people died in crashes on New York roadways where a young driver (ages 16-20) was involved in 2015?
A. 77
B. 87
C. 97
D. 107
Answer: 107. The equivalent of almost two school buses.
What factors contribute to teen crashes?
A. Texting/cell phone use
B. Speed
C. Alcohol use
D. Distractions i.e. passengers
E. Inexperience
F. All the above
Answer: All the above
Local Law Enforcement Is Participating
The Rome Daily Sentinel reports that the Oneida County Sheriff's Office and the Madison County Sheriff's Office are involved in the No Empty Chair campaign. They will be on alert for a different type of unsafe behavior each day.
Here's the plan:
Monday: Speeding in School Zones
Police will patrol near schools to encourage safe speeds.
Tuesday: Seat Belt and Child Restraints
Keeping bodies in place during a car accident saves lives.
Wednesday: Cell Phone Use and Texting
Police will be on the lookout for distracted drivers.
Thursday: Operation Safe Stop
Passing a stopped school bus is unsafe and illegal.
Friday: Underage Drinking and Impaired Driving
Police will keep a close eye on teen drivers during the weekend.
Teens Have So Much to Look Forward To
All local police agencies will be stepping up patrols around schools and throughout the area during the upcoming prom and graduation season.
As Oneida County Sheriff Robert M. Maciol said, "This initiative is to keep teens safe so they can enjoy what is ahead of them–prom, graduation, and then moving on to the next step in their lives. Please buckle up, slow down, and put away your cell phones while driving. These few actions will make the highways safer for all and help prevent tragedy."
We couldn't have said it better ourselves!
And on that note, we wish all of the prom attendees and high school graduates lots of fun and the best of times at their proms and graduations this year.
Until next time,
Your SZW Team
SZW Insurance is your Utica area Trusted Choice™ independent insurance agent. Call us for a quote on insurance for your home, car, business, or life at 315.792.0000. Or request a quote here.