How to Save on Car Insurance Without Reducing Important Coverage
July 25, 2023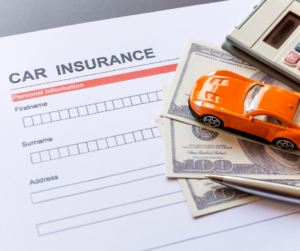 Everyone likes to save on their car insurance. But reducing coverage is not the way to go. So we've come up with ways to save money without reducing either your liability or no-fault coverages.
Here are some valuable tips to help you save on car insurance:
1. Raise the deductibles on your comprehensive and collision coverages. By opting for a higher deductible, the amount you pay out of pocket in case of an accident, you can significantly lower your insurance premium. Just be sure you can afford the higher deductible in the event of a claim.
2. Consider bundling your car insurance with other policies, such as home or renters insurance, with the same provider. Many of our insurers offer discounts for bundling, which can lead to substantial savings.
3. Good driving habits always save you money. A clean driving record with no accidents or traffic violations demonstrates responsible driving behavior to insurers. As a result, you may qualify for lower base premiums and safe driver discounts, which can lead to lower premiums.
5. Don't drive much? Some insurers offer discounts for low-mileage drivers since driving less frequently reduces the risk of accidents. Consider carpooling, using public transportation, or working from home when possible to lower your mileage and qualify for these discounts.
6. It really goes without saying, high-performance and luxury vehicles often have higher insurance costs due to increased repair expenses and theft risk. Opt for a car with good safety ratings and a track record of lower insurance costs.
7. In New York State, insurance companies consider credit scores when calculating premiums. Maintaining a good credit score can lead to lower insurance rates, as it indicates financial responsibility.
8. Whether we have your car insurance or not, we encourage you to call us about available discounts. We'll make sure you're getting all the ones you deserve.
9. If you own an older car, for example, you may want to drop collision and comprehensive coverage to save money on premiums.
10. An easy way to save money and become a better driver is to take a Defensive Driving Course. Courses are even available online.
Remember that while saving money is important, it's equally crucial to have adequate coverage that protects you in case of accidents or unforeseen events. By applying these tips wisely, you can strike a balance between saving on car insurance and maintaining sufficient coverage for your needs.
And if we don't have your car insurance now, give us a call. We're an independent agency so we can offer a competitive quote by shopping all of our car insurance carriers. In this way we'll get you the right coverages for the best price.
Until next time,
Your SZW Team
SZW Insurance is your Utica area Trusted Choice™ independent insurance agent. Call us for a quote on insurance for your home, car, business, or life at 315.792.0000. Or request a quote here.