How To Determine the Right Amount of Homeowners Insurance
March 5, 2019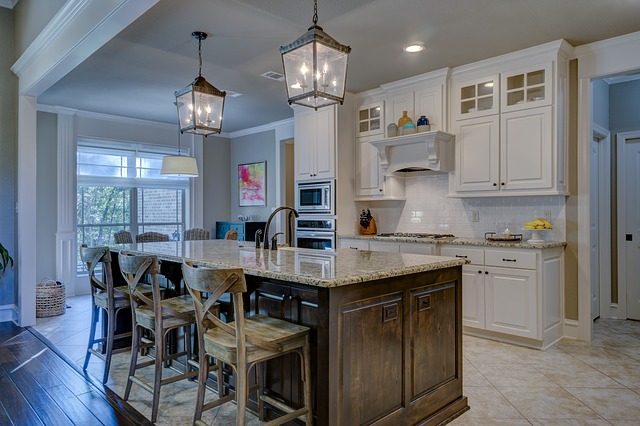 A homeowners insurance policy is comprehensive in the protection it offers you. It covers your home, any detached structures, your contents, and your personal liability. Let's discuss each one of these separately to help you determine how much homeowners insurance you need.
The Right Amount of Dwelling and Other Structures Insurance
The amount of insurance you should think about for your house is the amount you would need to replace it with like kind and quality construction. Your first thought might be to insure the home for what you paid for it. The thing is, if it's damaged or destroyed in a fire or other covered cause of loss, you will want to repair or rebuild your house, not buy another one.
We can help you calculate a replacement cost estimate for your home. We use sophisticated software to come up with the right amount of insurance for the building. This includes the standard elements of your house combined with the special features that make it unique.
Your detached structures such as garages and sheds are covered in an amount that is usually 10% of the dwelling coverage. If you need more on any of these other structures, let us know and we can raise coverage.
How Much Contents Insurance
When you stop and think that your homeowners insurance policy covers ALL of your stuff, it can seem a daunting task to determine how much your contents are worth.
One way that it's made easier is that you automatically get 50% of the dwelling coverage for your contents. If you insure your contents at Replacement Cost, that amount is usually increased to 70% of the dwelling. For most people, that is enough for all of the furniture, kitchen utensils, clothing and everything else they own.
You should also think about the value of special items such as collections, hobby equipment, or high-end sporting goods.
An example might be an elaborate collection of Christmas ornaments. If the value of your collection is more than what most people have on hand, it's a good idea to let us know for our records. Also take a photo or video of the collection and put that at another location. This makes it easy to remember what you had and prove to your insurance company that you owned the collection if you have a loss.
Also, there are limits in most homeowners insurance policies for jewelry, silverware, firearms, and business property. Check out this post for a list of items with special limits and consider adding more insurance if the basic coverage isn't enough for you.
Personal Liability Insurance, or Lawsuit Coverage, is Important and Inexpensive
Like most families, if you own your home and have a decent income, you should get as much personal liability coverage as you can on your homeowners insurance policy. Most policies come with a minimum of $100,000 of coverage, but raising that limit is very inexpensive.
This coverage pays for your defense costs and any settlements awarded a third party who sues you. It also covers residents of your household who are relatives or under age 21 in your care.
Things that can happen include your neighbor slips and falls in your driveway, your young son hits his buddy while swinging a golf club, or your hunting rifle accidentally discharges severely injuring a visitor.
The best way to approach the important coverages on your homeowner policy is to call us and talk about your home, your outbuildings, your contents, and your liability. We know construction costs in our Utica area and can help you calculate the replacement cost for your home.
We hope you take advantage of our local knowledge when you discuss how much homeowners insurance you need. We'll be sure you get the right protection at the best price.
Until next time,
Your SZW Team
SZW Insurance is your Utica area Trusted Choice™ independent insurance agent. Call us for a quote on insurance for your home, car, business, or life at 315.792.0000. Or request a quote here.