How to Avoid Dangerous Carbon Monoxide in Your Home
November 15, 2016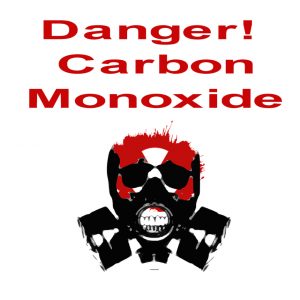 According to the Centers for Disease Control and Prevention (CDC), unintentional carbon monoxide (CO) poisoning in the U. S. causes more than 20,000 people a year to visit the emergency room, 4,000 people to be hospitalized, and more than 400 to die.
The Mayo Clinic lists the signs and symptoms of carbon monoxide poisoning as including: dull headache, weakness, dizziness, nausea, shortness of breath, confusion, blurred vision, and eventual loss of consciousness. This can be especially dangerous for people who are sleeping or intoxicated. They may sustain irreversible brain damage or even death without realizing there's a problem.
11 Ways to Prevent Carbon Monoxide Poisoning at Home
The CDC has important advice as to how to prevent CO from harming you or your family at home. Some of the tips follow. Check out the complete list from the link at the beginning of this post.
Install a battery-operated CO detector in your home. Make sure you place it where you will wake up if the alarm sounds, typically outside of your bedroom.
Get all of your gas or oil burning appliances serviced each year. That includes your heating system and water heater.
Do not use portable flameless chemical heaters indoors.
An odor from your gas refrigerator could mean it's leaking CO. If you smell something that's not food coming from the fridge, get an expert to service it.
Buy only Underwriters' Laboratories (UL) or other national testing agency's approved and sealed gas equipment.
Make sure your gas appliances are vented properly.
Patching a vent pipe with tape, gum, or something else can cause CO build up in your home. Get a qualified technician to fix a broken pipe.
Don't use a gas range or oven for heating. People usually try this in their cabin or camper. Using a gas range for heating can cause a buildup of CO.
Burning any kind of charcoal gives off CO, so don't burn it indoors.
A portable gas camp stove indoors can cause CO buildup in your home, cabin, or camper.
If the power goes out, never start up a generator inside your home, basement, or garage. Generators can produce very high levels of CO. Make sure the generator is outside and not within 20 feet or less of a window, door, or vent.
As the Mayo Clinic defines it, "Carbon monoxide is a colorless, odorless, tasteless gas produced by burning gas, wood, propane, charcoal, or other fuel." This is why it's so dangerous. The main takeaway here is that your home appliances must be properly ventilated to avoid CO buildup. And as you see above, be very careful about home generators. If you do need to use one, make sure it's running outdoors, not inside your home.
Until next time,
Your SZW Team
Scalzo, Zogby & Wittig, Inc. is your New Hartford area independent insurance agent. Call us for a quote on insurance for your home, car, business, or life at 315.792.0000. Or request a quote here.