Get a Risk Profile on Your Home
June 29, 2021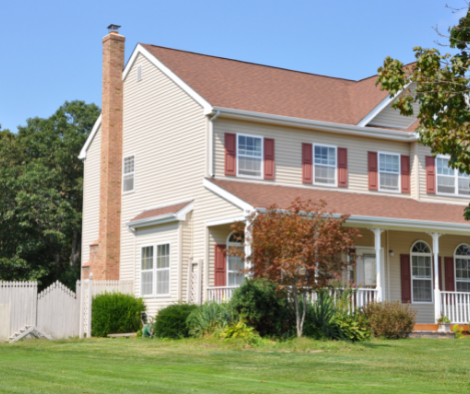 The insurance industry helps you mitigate personal and business risks. Here at Scalzo, Zogby & Wittig we feel that the best way to prevent disasters is to know more about them. That's why we publish insurance articles on our blog every week.
There's no question we are here for you when disaster does happen. Your insurance policies will pay for covered losses. They provide cash to repair or replace damaged property. Or help with medical bills and settle lawsuits.
But even with your risk transferred to an insurance company, serious losses are a hassle for you. A hassle we try to help you avoid.
So we found the Resilience Project interesting when we visited the Insurance Information Institute (III) website. It's an initiative to help deal with the increased frequency and intensity of natural disasters. And extreme weather events.
We checked out the Hazard Hub Homeowners Risk Profiler. It generates a customized report based on your home address. It measures your home's vulnerability to tornadoes, floods, earthquakes and more. So we had a friend from South Utica try it out.
He started with his home address. He was then asked if he owned the property. He clicked yes and entered his email. His "report card" appeared along with a satellite image of his house and neighborhood.
Alongside the satellite image is a hazard risk profile. Risks such as wind, hail, wildfire, and earthquake are rated as to their chance of occurring at his house in Utica.
It turns out that he doesn't have to worry much about an earthquake or wildfire.
But high winds and thunderstorms are a major concern. Locals who've experienced just the last few weeks know how true this is. More moderate risks were lightning and hail, also well known here in the Utica area.
What did catch his eye, though, was an average risk of radon. That had not occurred to him. Why would that be a hazard on his risk assessment? It turns out that naturally occurring indoor radon is the second leading cause of lung cancer.
So just that piece of information from the report was valuable. At least enough for him to look into testing and possibly mitigating the risk. And, yes, he's aware of the weather hazards in the Utica area. But seeing them in this report brought to mind the importance of all of his insurance coverages.
The bottom line is that we here in the Utica area are not immune to extreme weather. Our recommendation to our customers is to closely review your home insurance coverage.
Consider: Are the values adequate to rebuild your home if it's severely damaged in a windstorm? Can you raise deductibles to save money? Or help pay for important coverage increases to your dwelling and contents?
As always, we encourage you to call us to go over your home insurance values. We will complete a replacement cost estimator based on local construction costs. This is important not only to be sure you have enough insurance. But also that you don't have more than you need!
One thing you can bank on, we'll be sure you're getting all the credits you deserve. Our aim is to keep your premiums as low as possible.
So call us at 315.792.0000. We look forward to speaking with you. And if we don't have your insurance, there's a good possibility we can get you the right coverage for less money.
Oh, yeah, if you get the chance, go to the Insurance Information Institute website to check out the specific risks you face where you live. It's an interesting and enlightening exercise you won't regret.
Until next time,
Your SZW Team
SZW Insurance is your Utica area Trusted Choice™ independent insurance agent. Call us for a quote on insurance for your home, car, business, or life at 315.792.0000. Or request a quote here. In Westchester County call Zak Scalzo at 914.246.0315 or email at zaks@szwinsurance.com.