7 Ways to Own Your Freshman Year at College
August 23, 2022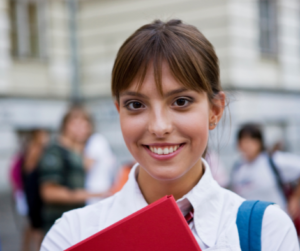 You've graduated high school, you've done the tours, the interviews, and the tests. The result of your hard work? You've been accepted to a college of your choice…congratulations! Your reward for completing this difficult task? Another, even more difficult task: your first year of college!
Don't worry. It will be hard, yes, but there is so much to look forward to, and so many people who want to see you thrive. So here are 7 tips to help you own your freshman year.
Try Something New
Your years at college are hands down the best time to try new things. And expose yourself to new ideas and new experiences. Take a look at your course catalog, research the study abroad programs, and check out your college clubs to see if anything sparks your interest. Even if you end up not sticking with it, you'll learn more about yourself and make some new friends along the way.
Take Advantage of College Resources
Does your college have a student center? A career center? Do your professors have office hours? Find out what resources are available for students, then use them! The whole point of going to college is to gain access to a proven support and social network. If you're not making use of it, you're not getting your money's worth.
Ease Off Social Media
I'm sure you've heard this before, along with exhortations to be present in the moment without worrying about what thousands of faceless strangers will think. But in purely practical terms….Have you ever heard the phrase, "What happens in Vegas stays in Vegas"? Apply this principle to your college life. Keep in mind that the internet never forgets, and potential employers can and will find your social media accounts.
Eat Three Meals A Day
We cannot emphasize enough how important eating regularly is to making sure you stay happy and healthy. Your body and brain are working so hard to support you, make sure you support them in turn by eating good meals.
Figure Out A Self Care Routine
This will likely be the first time in your life where you are 100% responsible for yourself. So make sure you take care of you! Make a schedule so you have enough time to work and to relax. Build healthy habits and make sure your basic needs are met. This way, even if you fall off the wagon, you have a goal to aim towards. If you already have a self-care routine, well done! College will give you ample opportunities to stress-test it.
Study Yourself
You're in a new place, with new people, and away from any previous expectation that you or others may have placed on yourself. This is your chance to get to know yourself, how you react to stress, to relief, to frustrations, to triumphs. Take this opportunity to study yourself as diligently as you would study for any of your classes.
Get To Know The Staff At Your Student Health Center
Most colleges have counseling services available through their health centers. So set up an appointment if you have something you want to talk about. Take this first step now, with something little. This will make it easier to take on something big later. It will be that much easier to ask for help if you practice.
We hope these tips power a great freshman year, but the rest is up to you. Here's looking at you, kid. Knock 'em dead!
For Parents: What About the Insurance at College?
Parents, college is a major step in your children's lives. We hope our tips will help them get the most out of their experience. Now you're probably wondering about the homeowners insurance. Are your child's possessions covered in the dorm room?
Your child's residence at college is considered an insured's residence other than the "residence premises." The coverage amount for contents at a residence other than the residence premises is 10% of the homeowners policy limit on contents. So your child's possessions are covered for the same perils as in your homeowners policy. And subject to your deductible.
You also can get separate coverage on your child's computer. Call us to discuss coverages available and the cost.
And good luck to all our Mohawk Valley kids starting their college journey this fall!!
Until Next Time,
Your SZW Team
SZW Insurance is your Utica area Trusted Choice™ independent insurance agent. Call us for a quote on insurance for your home, car, business, or life at 315.792.0000. Or request a quote here.