7 Personal Insurance FAQs
July 11, 2023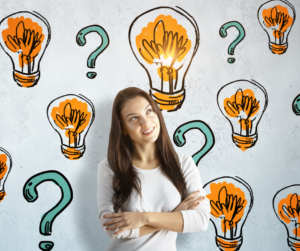 Insurance is complicated. We get it. So much in life comes with financial risk too large for one person or family to assume. Cars, homes, recreational vehicles and boats, personal liability, and income all need to be protected.
That's why our customers come to us with questions about their insurance. So we thought we'd offer this list of Frequently Asked Questions so you can get to know your insurance just a little better.
Your Personal Insurance Questions Answered
What types of personal insurance policies do you offer?
At Scalzo, Zogby & Wittig, we offer various types of insurance policies, such as auto, homeowners, motorcycle, recreational vehicle, life insurance, and more.
How much will my insurance policy cost?
The cost of an insurance policy can vary based on a variety of factors, including the type of policy and the amount of coverage needed. As independent agents representing over 20 insurance companies, when you call we put them to work competing for your business. You get the best coverage at the most competitive price.
What does my insurance policy cover?
Many personal lines policies can cover both property and liability. That's true for car, home, boat and recreational vehicle policies. Some cover just property, such as Valuable Items policies for jewelry and collectibles. Or liability only such as a Personal Umbrella Policy.
What is the difference between a deductible and a premium?
A deductible is the amount of money a policyholder is responsible for paying before the insurance policy kicks in, while a premium is the regular payment made to maintain the insurance policy.
How do I know if I have enough insurance coverage?
This is where a discussion with us is so important. We will provide guidance on evaluating risk factors, assessing financial needs, and selecting appropriate levels of coverage for specific situations.
Can I bundle multiple types of insurance policies together?
Yes, we represent personal lines insurance carriers that offer good discounts if you bundle your car insurance and home, renters, or condo policies together. We'll help you with the types of policies that can be bundled, any discounts that may be available, and the potential cost savings.
What are other ways I can lower my insurance premiums?
It's always a good idea to call us to make sure you're getting all the credits and discounts you deserve. That goes for your car, home, motorcycle, recreational vehicle and boat policies. And we can give you the figures for saving money with higher deductibles on property and physical damage coverage.
These are just a few of the FAQs we typically get from our current and new customers. We'll offer more in blog posts to come. The more you know the easier it will be to get the right insurance at the best price.
In the meantime, if you have a question on your personal or business insurance, just give us a call.
Our team is knowledgeable and ready to serve you!
Until next time,
Your SZW Team
SZW Insurance is your Utica area Trusted Choice™ independent insurance agent. Call us for a quote on insurance for your home, car, business, or life at 315.792.0000. Or request a quote here.